Sweet News
Long Grove Confectionery Village Store moving to new location!


A new building has been purchased in Historic Downtown Long Grove, IL. with plans


to 

open in Fall 2017. Please visit our website & our other retail locations for your chocolate fix!
 
 
WGN TV's S.E.E. Chicago features Long Grove Confectionery Co. Factory Tour & Outlet Store
 Dawn Jackson Blatner, from WGN-TV's S.E.E Chicago, joins us in the kitchen to make our ever-popular dark chocolate sea salt caramels.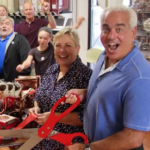 Long Grove Confectionery Co. Grand Opening Weekend in Wauconda, IL
We have expanded – again! Our newest retail store is now open in Wauconda, IL. Check out the ribbon cutting ceremony here!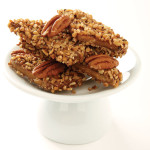 Long Grove Confectionery Co. Gourmet English Toffee
Premium toffee made with pure butter, enrobed in smooth milk chocolate & coated
with chopped pecans…….delicious! Tune into the Cooking Channel: Unwrapped 2.0 to see how our Gourmet English Toffee is made!

 
 

Click Here for more sweet news!